One of the biggest issues for women  is that they often think about pleasing and helping everyone around them before even thinking about themselves. Although a lot of them know they should try to focus on their own well-being, many of them don't think it's possible, some feel guilty about the idea of being a little more "selfish" and others don't get the support they need.
But the truth is that you definitely can't help people in the long term if you don't help yourself first, unless you you accept the burn-out and lack of happiness that go along with it.
So why not starting to get a little more self-centered? That's the idea of the Dubai Women's Run 2017, taking place on 17th November for the seventh year in a row.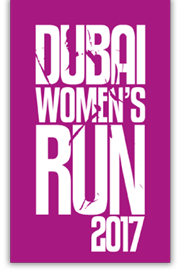 A great number of races have a humanitarian purpose, and it is a very good thing. But the particularity of this one is that every woman will run for a noble cause: themselves! The goal is to celebrate womanhood, participate in women empowerment and offer them the opportunity to socialize in a supportive and friendly environment.
The event is organized by Plan B, under the patronage of H.H. Sheikh Ahmed bin Mohammed bin Rashid Al Maktoum, and supported by UAE Athletics Federation. More than 10.000 participants are expected to engage in the 5k and 10k races, starting form Al Khaleej Al Tejari Street. That's ten times more than during it's first edition in 2010 when the "5k women's run" took place at Al Mamzar with the support of HRH Princess Haya Bint Al Hussein.
Since then, the event has gained in popularity and has served as a starting point for many women to adopt a healthy and active lifestyle on the long run.
Any woman, aged 14 and more, can participate to the race. As for men, they can still participate by encouraging and supporting women in their family, friends or in their workplace. Registrations are opened until 14th November online, and last minute registrations at Steigenberger Hotel Business Bay will be opened on 15th – 16th November.
If you want to know more about the race, and why not register, visit the website: dubaiwomensrun.com
We can't wait to see you cross the finish line!